-


TMI Education and the Roy White Foundation Bring You a Very Special Event...
Thursday, November 17, 2022
6:30 p.m.-7:30 p.m.
Ramapo College of NJ - Trustees Pavilion
ALL PROCEEDS FROM THIS EVENT WILL DIRECTLY BENEFIT THE ROY WHITE FOUNDATION
---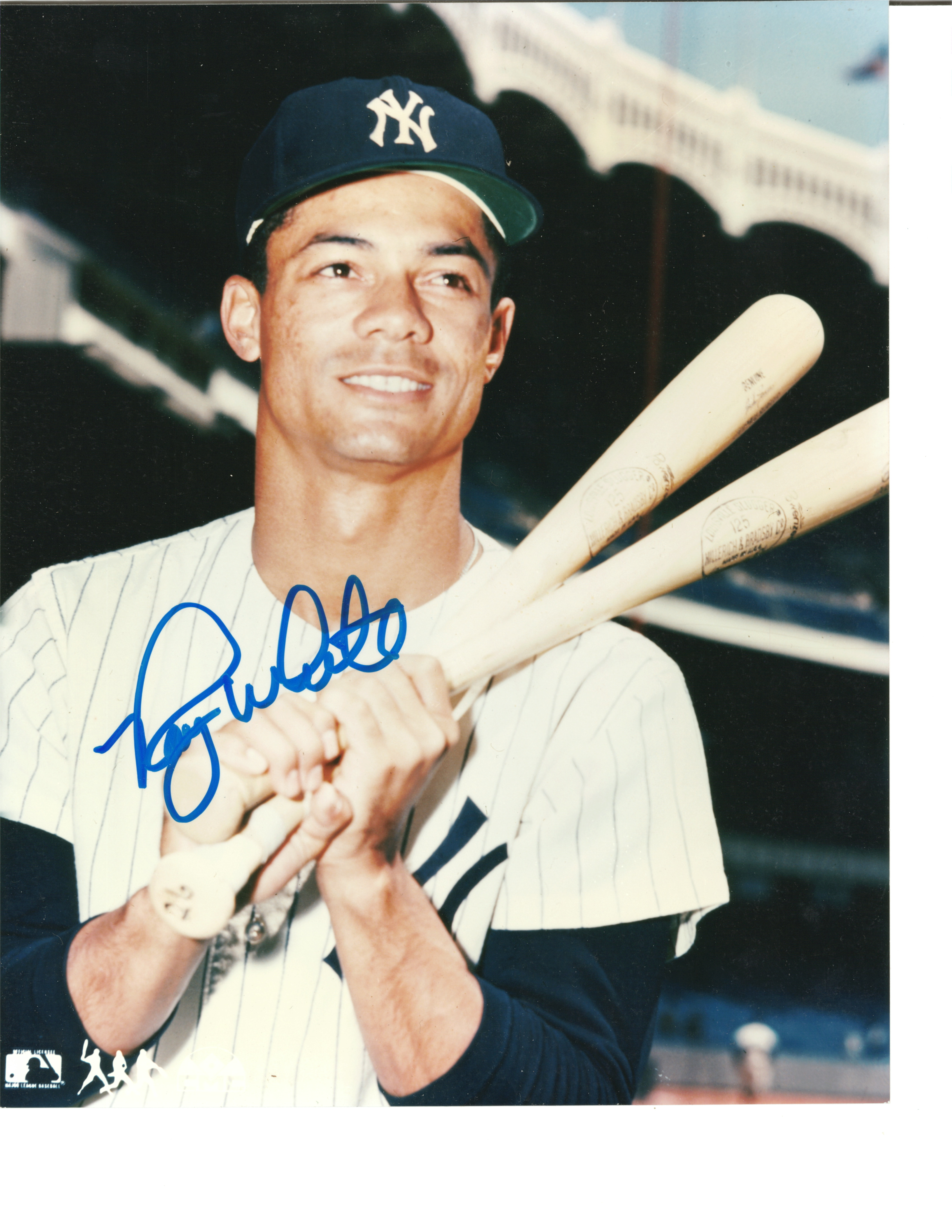 This special event, hosted by baseball historian, award-winning author and long-time educational leader, Dr. Paul Semendinger, will be an opportunity for all in attendance to be inspired by motivational messages, story-telling, and reflections from New York Yankees legend Roy White.
Hear how Roy White overcame polio, poverty, and racism to become one of the iconic Major League Players of his era.  
Learn how Roy White approached the game, how he was able to achieve his success, and what it was like to be part of three World Series teams in the United States and one championship team in Japan.
Roy White played alongside such greats as Mickey Mantle, Thurman Munson, Reggie Jackson, and Sadaharu Oh.  He will share stories of his days as a player.
Learn how Roy White coached such legendary players as Don Mattingly, Derek Jeter, and Hideki Matsui and the characteristics of high achievement.
There will also be an opportunity for some in the audience to ask questions and engage in conversation with Mr. White - a once-in-a-lifetime opportunity! 
---
Something for Everyone! Raffles, Prizes, and a Special College Scholarship Opportunity!
All in attendance will receive a signed 8 x 10 photo personally signed by Roy White.
In addition, one college-age student will be awarded a Roy White Foundation Scholarship (valued at $750.00) for books and other school-related materials.
There will also be a silent auction with other baseball and sports memorabilia up for bid. A list of featured items coming soon!
You will not want to miss this very special event!
---
About Roy White
Respect and decency are key attributes of Roy White, who played for 15 straight seasons with the New York Yankees and achieved many milestones during his outstanding professional career. His success as a professional ballplayer serves as a testament to the power of dedication.
Growing up poor in one of the tougher communities of Los Angeles, his aspiration to one-day play professional baseball was achieved through a rapacious desire to obtain knowledge and education, in order to present his best to the world.
As he is described by Baseball Historian James Lincoln Ray (SABR Baseball Biography, Roy White, Source), "Roy White was a quiet, graceful leader on the New York Yankees during a transitional period in the club's history. His strength of character and remarkable versatility enabled him to survive, and even excel, in the shark tank that is so often New York Yankee baseball. At a time when the great careers of Mickey Mantle, Whitey Ford, Roger Maris and Elston Howard were winding down, White broke into the majors and steadily evolved from speedy utility player to the team's cleanup hitter and one of its top sluggers. During White's early years the team was suffering its first down period in quite some time, though he stuck around long enough to help with the club's renaissance." 

About the Roy White Foundation
The Roy White Foundation provides financial assistance to young adults and children whose desire to further their education is inhibited by financial complications. It is our mission to help these individuals pursue their dreams and aspirations by easing the frustrating burden of monetary obligations.
Through programs like Books for Baseball and The Roy White Scholarship Award, The Roy White Foundation aims to teach young adults and children the benefits of self-sufficiency. Through its efforts, the Foundation hopes to demonstrate that the best way to achieve distant goals is by maintaining good values and never giving up hope. The Foundation will also help educate student athletes on the importance of continuing and completing their education, so that they are well prepared to enter the business world or any career path they choose to pursue. For more information, and to donate to the Roy White Foundation, please visit The Roy White Foundation.

About Dr. Paul Semendinger
Dr. Paul Semendinger 
Dr. Semendinger is a passionate educator who, in his over 32 years, has served in almost every capacity - teacher, vice principal, principal, and college professor. 
An accomplished speaker and original thinker, Dr. Semendinger also shares his insight with educators across the country at conferences and workshops.
As a writer, Dr. Semendinger demonstrates great diversity in style and is also an accomplished essayist. Dr. Semendinger's first book of essays, "Impossible is an Illusion," and his first novel, "Scattering the Ashes" have been praised. "Scattering the Ashes" has won numerous book awards. Dr. Semendinger is the Editor-in-Chief of the Start Spreading The News Yankees blog. His unique history of the Yankees, "The Least Among Them," has been heralded as one of the best historical depictions of America's greatest pastimes. 
An active runner, Dr. Semendinger has completed 22 marathons. He also still plays competitive baseball.
More than all of this, Dr. Semendinger is a devoted husband and the proud father of three wonderful sons. It is Dr. Semendinger's family that brings him the most joy.